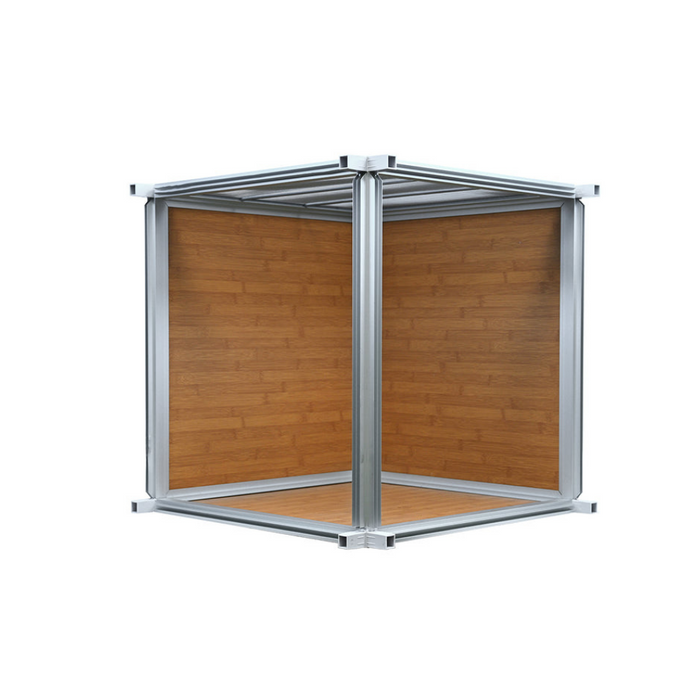 4'x2'x2' Zen Habitats Corner Extension Kit
This revolutionary, folding, collapsible reptile enclosure corner extension kit can be assembled in as little as a minute! With this design, we have maintained the quality and aesthetic of our original line of enclosures while making it the most user friendly enclosure corner extension kit on the market. Optimized for expanding and stacking, this enclosure corner extension kit is truly a game changer!
Combine two enclosures to create a huge corner enclosure set-up.
Works great with Zen Habitats 4'x2'x2' and 2'x2'x2' enclosures.
Extension kit is 2'x2'x2' in size.
The 2'x2'x2' Corner Extension Kit is designed for those who need a larger enclosure that will fit in the corner of a room. This is a great solution for saving space in your "reptile room" while also providing your reptile or small animal with tons of space. Combine two 4'x2'x2' enclosures or a 4'x2'x2' and a 2'x2'x2'. You cannot combine two 2'x2'x2' enclosures.