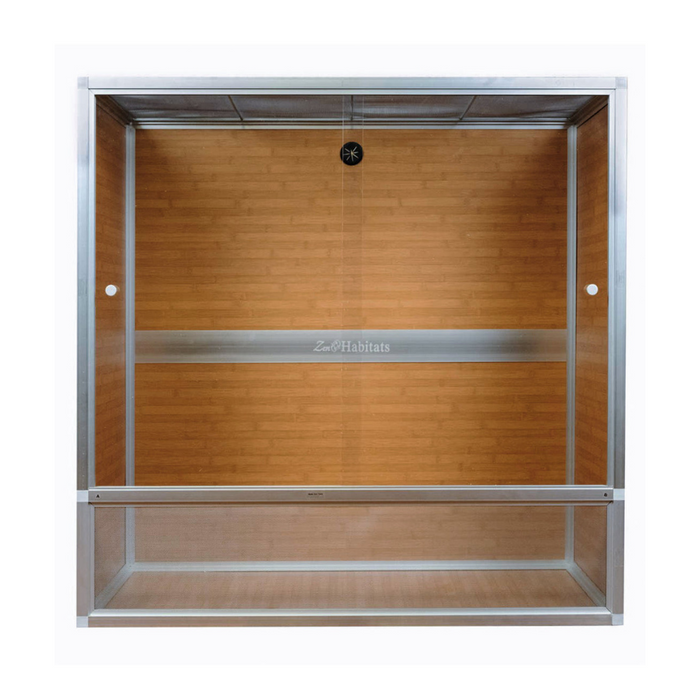 4'x2'x4' PVC Zen Habitats Enclosure
Sign up for restock notifications!
$10 Flat Rate Shipping
This revolutionary, patent-pending, folding, collapsible reptile enclosure can be assembled in as little as a minute! With this design, we have maintained the quality and aesthetic of our original line of enclosures while making it the most user friendly enclosure on the market. Optimized for expanding and stacking, this enclosure is truly a game changer!


Durable – our composite PVC has minimal bowing due to age, weight, or heat (superior to standard PVC)
Humidity levels from 0% to 100% depending on need
Supports UTH (Under Tank Heating)
4'x2'x4' – 240 gallon equivalent
Front sliding / removable acrylic doors for easy access
Galvanized steel screen with support bars for security and multiple lighting options
Acrylic or screen substrate shield to fit your needs
Humidity Shield included (but optional) for top screen keeps humidity high while allowing for ventilation
Wire door lock and door wraps now included. 
3 year warranty*

This enclosure is great for:
Chameleons
Water Dragons
Tree Boas
Bearded Dragons
Other Arboreal  or Semi-Arboreal species
Great alternative for the following size aquariums/terrariums: 33 gallon, 37 gallon, 38 gallon, 40 gallon, 45 gallon, 50 gallon, 55 gallon, 65 gallon, 75 gallon, 90 gallon, 120 gallon