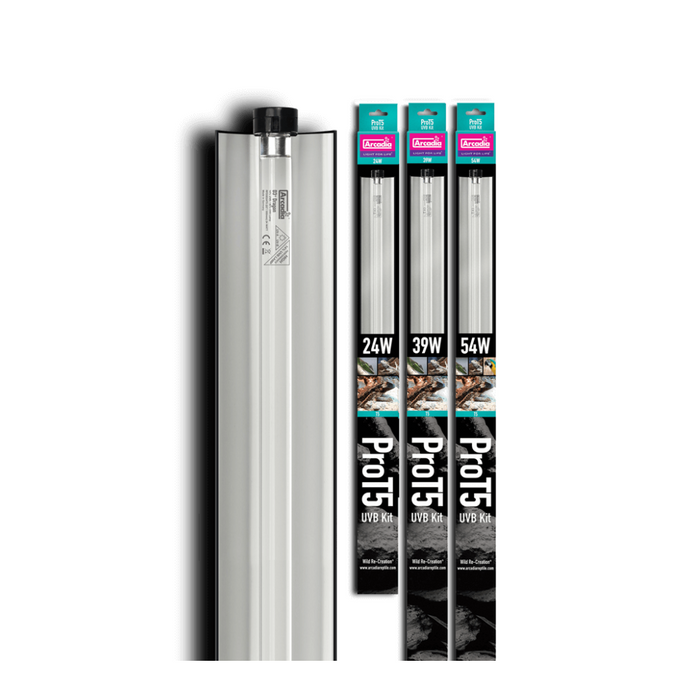 Arcadia ProT5 UVB Kit (Includes Hood)
SKU
24" 6% ProT5 Kit Arcadia
Sign up for restock notifications!
ProT5 is a highly adaptable lighting kit with high quality internal electronics, a high effective but removable reflector, power cable, fittings kit, free link cable and choice of Arcadia Reptile HO-T5 UV-B lamp.

ProT5 uses the very finest electrical components to ensure safe running and long lamp life. Each bar has inbuilt over-voltage, over current, over heating and short circuit protection. ProT5 is Teflon free and free from any reflector coatings that absorb UV.
Link up to 10 Kits
Choice of UV-B T5 lamp included, 14% Dragon, 12% Desert or 6% Forest
Easy to fit inside vivariums or over mesh
Lamps made in Germany by the worlds experts
Flicker free (T5)