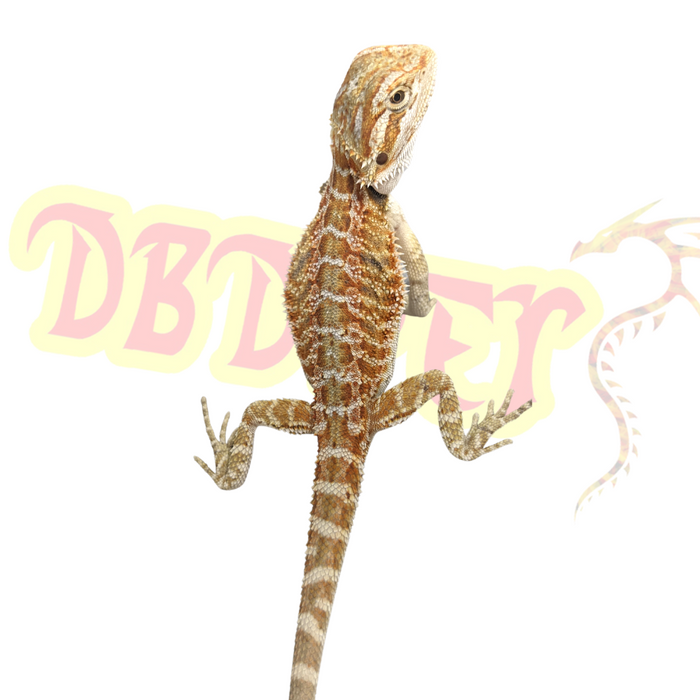 Probable Female Bearded Dragon #1 (Pick Up In Store Only
Sign up for restock notifications!
All pictures are slightly edited to reflect true colors
Genetics: Hypo Yellow Citrus,
Sex: Probable Female, we can't guarantee gender at this age, but it looks female.
Age: 10-12 weeks
Currently eating small Dubia Roaches, Collard Greens, and Mustard Greens. We do not raise our babies on any crickets or Mealworms, nor do we recommend feeding them. If you plan on feeding crickets, you should expect a slight decrease in appetite in the beginning, due to the change. Do not ever feed a Dragon Mealworms.