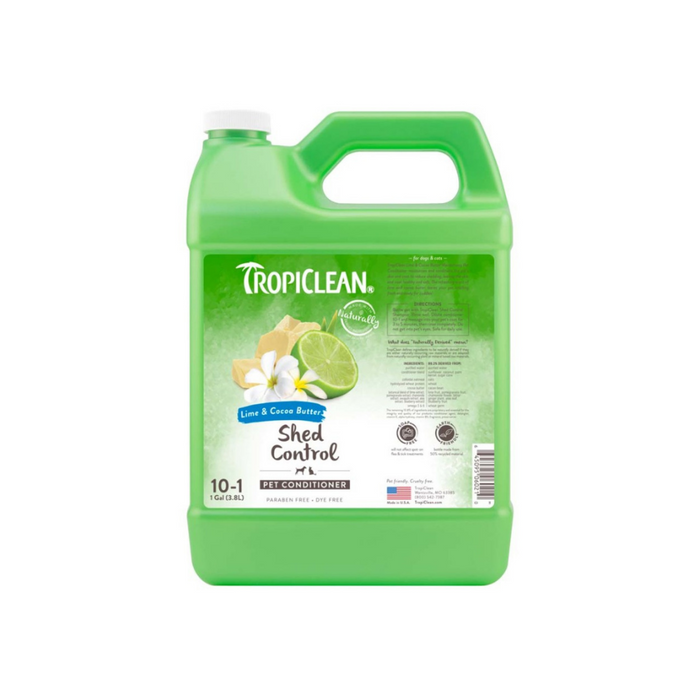 Lime & Cocoa Butter Shed Control Pet Conditioner
*Note from the Staff* This product smells absolutely amazing! We use this now for our dogs because of how good this smelled when it arrived to our warehouse. We highly recommend this Pet Conditioner!
TropiClean Lime & Cocoa Butter Shed Control Dog & Cat Conditioner moisturizes and conditions your pet's skin and coat to reduce shedding, leaving their skin and coat healthy and soft. The refreshing scent of lime and cocoa butter leaves them smelling fresh and ready for cuddles.