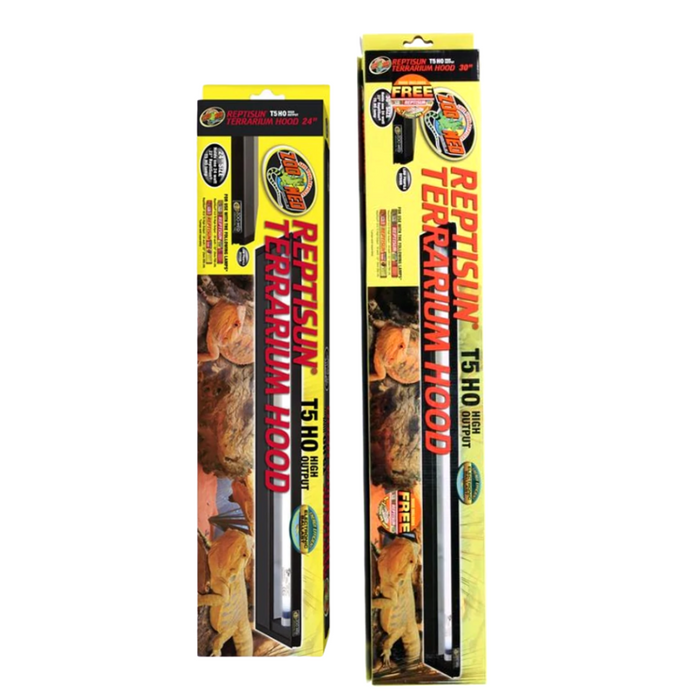 Reptisun T5 HO Hood - Includes 5.0 Reptisun UVB Bulb
SKU
24" ZooMed Reptisun Hood
Zoo Med's New ReptiSun® T5 High Output bulbs provide the UVB and UVA from our long time trusted ReptiSun® lamps in a stronger output version. High Output T5's are a great option for larger and taller enclosures as they provide UVB penetration at greater distances. The new HO T5 ReptiSun® bulbs are available in 5.0 and 10.0 varieties and in 22″, 34″, and 46″ lengths for use in the new ReptiSun® HO T5 Hoods available in 24″, 30″, 36″, and 48″ sizes.
New low profile design.

Energy efficient T5 HO electronic ballast for rapid start and maximum lamp performance.
Highly polished curved reflector for increase lamp efficiency.
Use with a Zoo Med ReptiSun® T5 HO lamp to provide UVB, UVA & Visible light for your reptile.