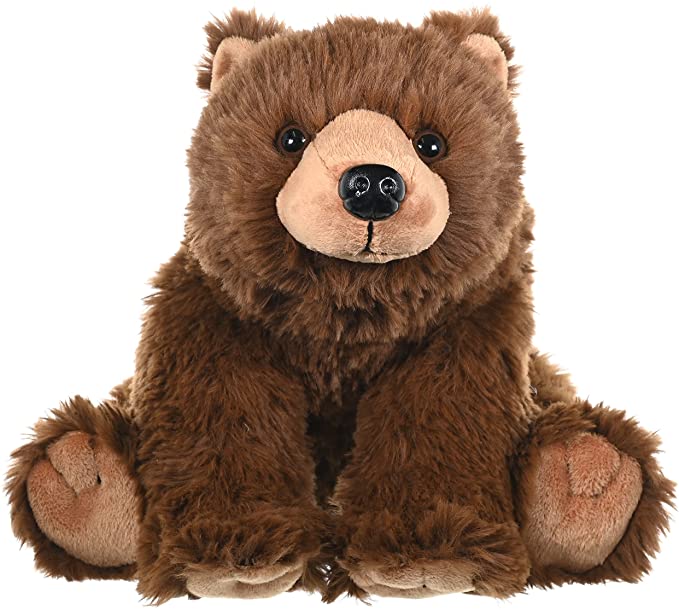 Wild Republic Brown Bear Plush, Stuffed Animal, Plush Toy, Gifts for Kids, Cuddlekins 12 Inches
This brown bear is an unbearably cute plush toy that will brighten up you and your loved one's days.

Approximate size of this stuffed toy is 12 inches, making the stuffed animal the perfect length to pack it for a vacation.

These realistic stuffed animals are made of high quality material and are surface washable if you get the animal plush dirty while playing.

These cute plushies will bring a Zoo and wildlife atmosphere into your own home.

No matter your age, these Zoo animals will provide you with a friend that you cannot resist.