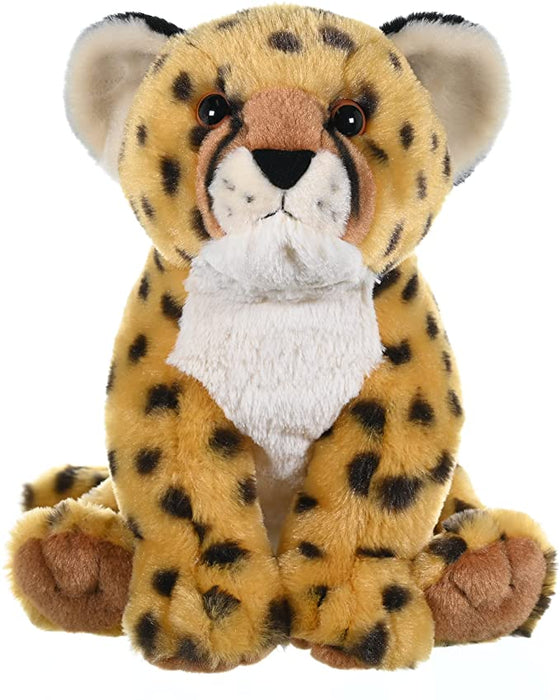 Wild Republic Cheetah Cub Plush, Stuffed Animal, Plush Toy, Gifts for Kids, Cuddlekins 12"
Behold the world's fastest animal and the cutest stuffed animal version of the amazing cheetah.

Someone of any age, young and old, will be sure to enjoy the lifelike features of this soft, plush toy.

Why let the fun stop because of a mess? The Cheetah stuffed animal is made of high-quality materials and surface washable.

This plush toy is the perfect size to tag along with any adventure because it measures to be 12" Long.

Keep the adventure in life going by adding the Cheetah stuffed animal to your life, or the life of a loved one.