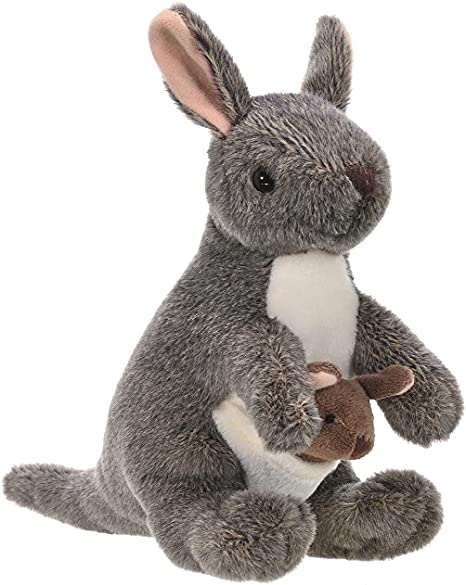 Wild Republic Kangaroo with Joey Plush, Stuffed Animal, Plush Toy, Gifts for Kids, Cuddlekins 8 Inches, 8",
You will be hopping around in excitement if you were to own this Kangaroo with Joey stuffed animal.

The size of this stuffed toy is 8", allowing your kids to take it with them when they go to the playground.

This animal plush makes a great kids toy or a buddy for any supporter of Zoo animals.

If you get dirt in the Kangaroo's pouch, it is not an issue as these plushiest are made with high quality materials and are surface washable.

Through Wild Republic's plush toys, you have the opportunity to bring these lifelike stuffed animals out of the wild into your own home.