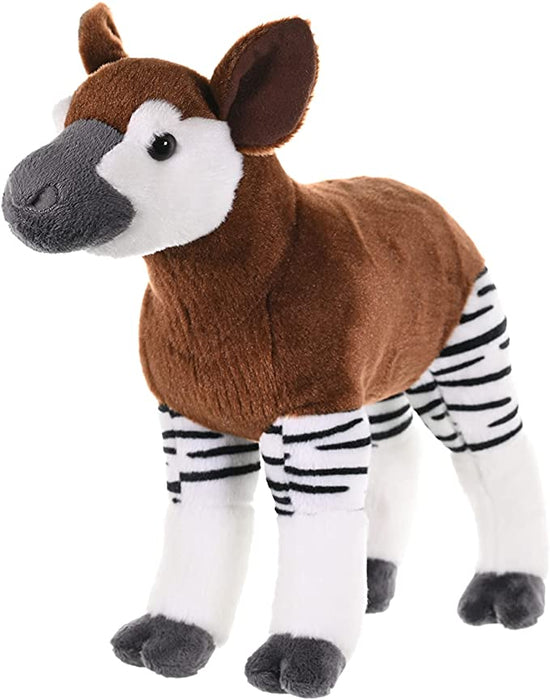 Wild Republic Okapi Plush, Stuffed Animal, Plush Toy, Gifts for Kids, Cuddlekins 12 Inches
Sign up for restock notifications!
Is it a zebra? Is it a horse? Is it a giraffe? No! It's the Okapi stuffed animal by Wild Republic.

Most of this strange-looking yet realistic stuffed animal is covered in soft red-brown fur with zebra-like black stripes at the top of its legs.

Measuring 12 inches from the tips of its ears to the end of its tail, the okapi plush toy is the perfect size for a safari adventure in your own backyard.

The okapi's natural habitat is the rainforest, but don't wait for a rain shower to clean your stuffed animal, this plush toy is surface washable.

Kids, teens, and adults will love this unique stuffed animal okapi from Wild Republic.