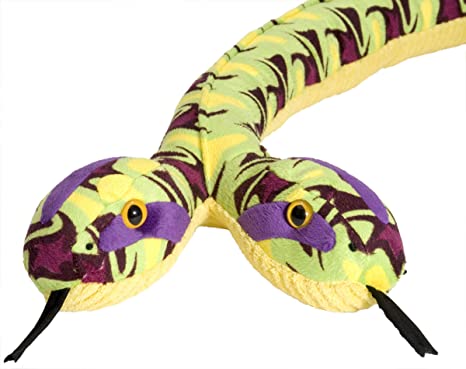 Wild Republic Snake Plush Stuffed Animal Toy, Gifts for Kids, Siamese Whirlpool, 54 Inches
They say two heads are better than one. This 54 inch sensational Siamese Whirlpool snake stuffed animal wants to slither into your life.

Toddlers, teens, and adults all enjoy having their very own large vibrant colored plush toy, either for play, kids bedroom décor, or educational use.

Being surface washable allows for the cleaning process to become easier than ever before.

These stuffed animals are created from high quality materials that make it comfy to the touch and heartening to the eyes.

Marvel at the sights and sounds of laughter, play, and excitement with plush toys from wild Republic.